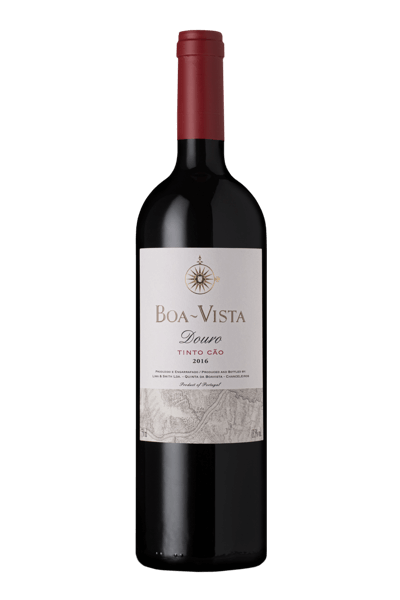 awake, almost restless

Boa-Vista Tinto Cão
Terroir
Located at Cima-Corgo, the vineyards are spread over a dazzling geometric setting of terraces built by hand with the typical schist of the region. Some terraces reach eight metres in height and this, combined with extreme conditions and the dramatic slope come together to provide a unique terroir. The entire vineyard reserved for Port wine has a letter A benefit with (the best rating) and was planted with the traditional Douro grape varieties
Grapes
At Quinta da Boavista, every year the oenology team decides to bottle one or two monovarietal wines, in 2016 one of the chosen varieties was the Tinto Cão, a grape variety dating back to the region's origins. In 1791, Francisco Rebello da Fonseca describes it wonderfully: "It ripens well, and it does not dry out nor rot. It does not produce excessively". Berry with thick film, very compact bunches, low yield and extremely late, this grape variety returns to the place it deserves in the universe of the Douro's oldest traditional grape varieties.
Throghout the years, it has been provend that this variety is better suited to the region's fronts with less sun exposure. The cooler climate allows the variety's floral aromas to showcase. With lighter coloured wines, despite its dark skins, it has good levels of acidity and tannins.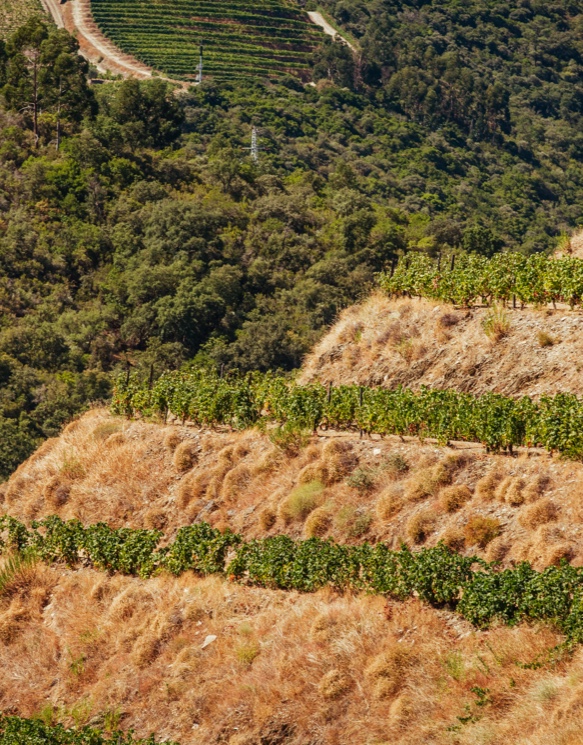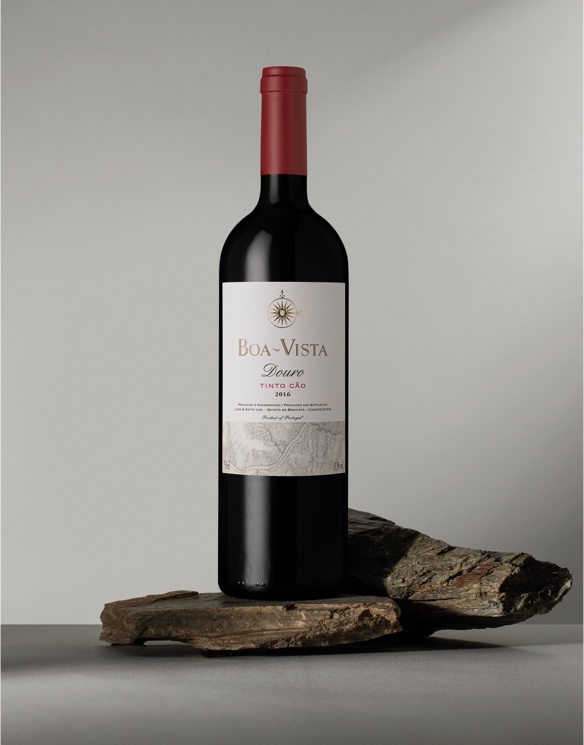 Vinification
To ensure the prevalence of the variety's characteristics and the full control of the process, at Quinta da Boavista we use manual harvesting and manual grape sorting processes, followed by a gentle berry de-stalk and crush. As fermentation reservoirs we have the traditional granite wine presses with foot treading, stainless steel fermentation vats and, for small batches, PVC food containers or fermentation in new 500 litre French wooden barrels. Each of these types of fermentation gives the wine a unique style and personality.
This Tinto Cão is one of our only wines that age in 500 litre barrels. After ageing between 15 and 20 months, we carry out light fining and subsequent bottling. All our wines are sealed under natural cork. This wine is not filtered or cold-stabilized and that is why it can produce a sediment with age.
All this leads to a very special wine. It starts off with a bright cherry red colour with medium intensity. Has an exceptionally clean, precise and austere aroma where its mineral side stands out. Fresh red fruits, like cherry, smoked notes and a hint of spices compose this wine's bouquet. The aroma develops in the glass, giving the wine complexity and making it extremely attractive. Elegant, fresh,
lively and awake, almost restless, palate. Excellent mouthfeel, with very polished tannins that gives it a long finish.
Ideal with red meat, game or cheese dishes.